Dentist Auburn
Practitioners

Mr Jamshid Azra

Dr Zayna Khan

Dr Farha Omer
Affordable dental services in Auburn
Auburn is a big place. In fact, it's one of Sydney's biggest suburbs. This can make it difficult to find your way around. It can also make it difficult to find what you're looking for. A good example of this is dental care. There are dozens of cheap dentists in Auburn, New South Wales. With this much variety, how are you expected to know who to choose?
This is even more difficult when you haven't seen a dentist for a while, or have a pressing dental emergency. To help you out, we've created this platform so that you can connect you with the finest dentists in Auburn. Not only that, these are some of the best value for money dentists in the state. If you're on a strict budget, and can't afford to spend a lot of money, then your prayers have been answered.
These affordable dentists in Auburn are some of the most skilled technicians you'll ever encounter. They're the equivalent of nuclear engineers, except for your teeth. These dental professionals can get stuck into any problem. Not only that, they'll sort it out in no time at all.
You can enter their surgeries with complete faith, knowing that you're in for a treat. With our cheap dentists in Auburn, you can pamper your teeth with luxury dental care. Plus you can do it at a price that's affordable enough for anyone. Even if you're on the strictest budget imaginable.
Cheap dentists in Auburn
People on strict budgets will also thank heavens for our cheap dentists payment plants. These dentists give you multiple options for payment. If you want to use health insurance, then that's great. In addition to this, you can also pay with things like Afterpay, Zip, and Humm. This means that all obstacles to payment are removed. No matter what financial shape you're in, it's possible to get quality dental care.
Have we made our case? If the answer is yes, then book your appointment now. You can do this right here on our website. Hit the book button and we'll link you up with one of our cheap dentists in Auburn, New South Wales.
Payment plans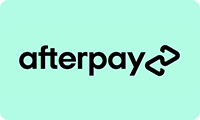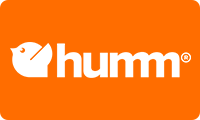 Opening hours at Auburn Rd
| | |
| --- | --- |
| Monday | 6:00am - 9:00pm |
| Tuesday | 6:00am - 9:00pm |
| Wednesday | 6:00am - 9:00pm |
| Thursday | 6:00am - 9:00pm |
| Friday | 6:00am - 9:00pm |
| Saturday | 6:00am - 9:00pm |
| Sunday | 6:00am - 9:00pm |
| Public Holiday | 6:00am - 9:00pm |
Opening hours at Mary St
| | |
| --- | --- |
| Monday | 10:00am - 7:00pm |
| Tuesday | 10:00am - 7:00pm |
| Wednesday | 10:00am - 7:00pm |
| Thursday | 10:00am - 7:00pm |
| Friday | 10:00am - 7:00pm |
| Saturday | Closed |
| Sunday | Closed |
| Public Holiday | Closed |