Dentist Cabramatta
Practitioners

Dr Tia Bai

Dr Eddy Hassan

Dr Sanjana Mhambrey

Ms Alanis Nguyen
+(1)
Cheap dentists in Cabramatta
What should a person look for when visiting the dentist? You'll obviously want someone qualified. A person who knows what they're doing. Plus someone with the experience required to handle your dental issues. Finally, you'll need a person who doesn't charge too much. After all, most people are struggling with money these days.
Our cheap dentists in Cabramatta, New South Wales check all of these boxes. They provide service and care that is second to none. You'll be amazed by the futuristic dental equipment in their surgeries. You'll also be pleasantly surprised by the caring nature of their staff. You can book your appointment without fear. No matter what the problem is, we have a dentist that is suitable for your needs.
The services on offer from our affordable dentists in Cabramatta will astound you. They do every type of dental procedure known to man. If you're looking for something simple like a check-up and cleaning, then our dentists are happy to provide that. They also provide teeth whitening and other aesthetic services. This way you can get your smile looking at its best. Other services include things like tooth filling, dental crowns, and extraction. If your wisdom teeth have started hurting, then they can take them out.
Affordable dentists in Cabramatta
Our cheap dentists in Cabramatta believe in offering a modern service. As well as being equipped with the latest dental technology, they're also up to date with payment apps. This means you can now pay with things like Afterpay, Zip, and Humm. This makes payment a lot less stressful for people who don't quite have the money for dental care.
If you're desperate to see a dentist, then your prayers have been answered. It's possible to book right now online. Just click the book now button and we'll take care of the rest. Our system will put you together with an affordable dentist in Cabramatta. They'll take care of your teeth in no time at all, and make you wish you'd done this years ago.
Payment plans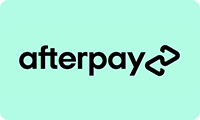 Preferred providers
CBHS Health Fund Limited
nib Health Funds Ltd.
Opening hours
| | |
| --- | --- |
| Monday | 9:00am - 5:00pm |
| Tuesday | 9:00am - 5:00pm |
| Wednesday | 9:00am - 3:00pm |
| Thursday | 9:00am - 5:00pm |
| Friday | 9:00am - 5:00pm |
| Saturday | 9:00am - 3:00pm |
| Sunday | 6:00am - 9:00pm |
| Public Holiday | 6:00am - 9:00pm |