Dentist Dulwich Hill
Practitioners

Dr Lisa Chong
Affordable dental care in Dulwich Hill
Tired of forking over money for a dentist? We know exactly how you feel. Getting your teeth fixed is a funny thing. Everyone knows that it's something which has to be done. You only get one set of teeth, so it's extremely important that you take care of them.
At the same time, our teeth seem to get along fine without the help of a dentist. It's only when they start giving us problems, that we think about going to a dentist. The solution is finding a middle ground. Instead of ignoring your teeth, you should see a dentist at least once a year.
The only problem is money. Most people hate spending money on a dentist. They'd rather spend the money on something else, or pay a more important bill. But that's why you'll be thrilled when you hear about our cheap dentists in Dulwich Hill, New South Wales.
We've studied the area and located the most affordable dentists in Dulwich Hill. We've worked through this list and selected only the people who have the best surgeries and the best qualifications. These dentists are superior to 99% of other dentists working today. Our cheap dentists in Dulwich Hill are the cream of the crop and a cut above the rest.
With their help you can keep your teeth looking as good as new. They can also assist you with any dental problem. To start with, you'll probably want to come in for a check-up and clean. They can also repair and fill your rotten teeth. Our dentists also work on more serious projects like dental surgery, wisdom teeth removal, and tooth extraction. People who are looking for aesthetic services (like teeth whitening) can also visit our affordable dentists in Dulwich.
Cheap dentists in Dulwich Hill
Have your heard of Afterpay, Zip, and Humm? These services are revolutionizing personal finance in Australia. Basically, they let you buy something now and pay for it later. In these desperate times, these services are making life a lot easier for people. What you'll be glad to know, is that our cheap dentists in Dulwich accept these services. This means that you don't have to put off your dental visit for another second.
In fact, you can even book now, online. Just hit the book button and we'll show you how to get an appointment at your nearest affordable dentist. Don't wait until your teeth start aching. Be proactive and take care of this before it becomes a problem.
Payment plans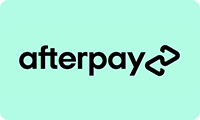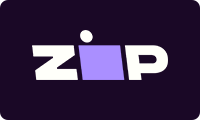 Opening hours
| | |
| --- | --- |
| Monday | 9:00am - 5:00pm |
| Tuesday | 9:00am - 5:00pm |
| Wednesday | 9:00am - 5:00pm |
| Thursday | 9:00am - 1:00pm |
| Friday | 9:00am - 5:00pm |
| Saturday | 9:00am - 2:00pm |
| Sunday | Closed |
| Public Holiday | Closed |