Dentist Birtinya
Practitioners

Dr Ruark Williams
Affordable dental services in Birtinya
We can connect you with low cost dental services in Birtinya, Queensland. This is a promise we're willing to stand by. What's more, despite their price, our dentists are some of the best in the area.
These dentists have spared no expense when it comes to their dental equipment and tools. They use the latest and greatest dental technology. This means you can walk through their doors, knowing your teeth are in for a treat.
We also make sure that our affordable dentists in Birtinya have the correct qualifications. Just because they're affordable, doesn't mean that our cheap dentists are under-qualified. No, our dentists are specifically hand-picked for their years of experience and expert know-how. This is reflected in the wide range of services that they offer.
Something you'll also be interested in is their family services. This is one of the reasons why we're connecting people with affordable dentists in Birtinya. We realize that so many people are struggling right now. This is especially true if you have a large family. Taking two or three kids to the dentist can be a massive financial burden. This is why we do our best to help you find the cheapest dentists in Birtinya.
Cheap dental providers in Birtinya
If you're going through a tough time right now, then you'll also appreciate our easy pay options. Most people are lucky enough to afford private health insurance. Unfortunately, this isn't the case for everyone. That's why our cheap dentists in Birtinya also accept options like Afterpay, Zip, and Humm. With these options, visiting the dentist is no longer reserved for the wealthy.
If what we've said makes sense, then book your dentist visit today. You can now do this conveniently online. With just a few clicks, your name is pencilled in. Never delay your dental visit. Doing that only compounds the problem. Schedule your appointment by hitting the book now button to your right.
Payment plans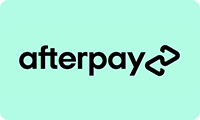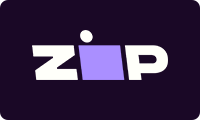 Preferred providers
CBHS Corporate Health Pty Ltd
CBHS Health Fund Limited
HCF
health.com.au
nib Health Funds Ltd.
Westfund Limited
Opening hours
| | |
| --- | --- |
| Monday | 8:30am - 5:00pm |
| Tuesday | 8:30am - 5:00pm |
| Wednesday | 8:30am - 5:00pm |
| Thursday | 8:30am - 5:00pm |
| Friday | 8:30am - 5:00pm |
| Saturday | 10:00am - 1:00pm |
| Sunday | Closed |
| Public Holiday | Closed |