Dentist Salisbury
Affordable dentists in Salisbury
Dental problems happen at the worst of times, don't they? One day your teeth are fine, the next they're falling out. This can be a complete disaster. The problem is that very few of us have money lying around. The simple fact is that most people do not have cash on hand, just so they can visit the dentist. This is why we're connecting members of the public with cheap dentists in Salisbury, South Australia.
Visiting these dentists is a pleasure. Yes, they may be cheaper, but their level of service is just as good. Our dentists aren't running fly by night operations, either. They are some of the best and most established dentists in the area.
Their doors are open to all members of the public. They are also especially happy to work with children. Many dentists hate seeing children. Working with kids can be extremely difficult. This isn't the case with our affordable dentists in Salisbury. If you have children, then you're welcome to book an appointment today.
It's actually recommended that you take your kids to the dentist at least twice a year. Doing this will set them up with healthy teeth for life. It's actually one of the best investments that you could ever make. Just another reason to visit our cheap dentists in Salisbury.
Cheap dental care in Salisbury
We've also made the payment process smoother. You don't have to worry about how you're going to afford to fix your teeth. It's now possible to pay with online services like Afterpay, Zip, and Humm. You can pay all at once, or spread things out over time. Whichever is more convenient for you.
Another area where our cheap dentists in Salisbury shine is during the booking process. Booking is done online which greatly simplifies things. There's no longer any need to sit on the phone. You can book your appointment with just a few clicks of the mouse. What do you do when dental emergencies strike? The answer is simple. You get online and visit one of our cheap dentists in Salisbury.
Payment plans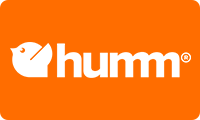 Opening hours at Park Terrace
| | |
| --- | --- |
| Monday | 9:00am - 5:00pm |
| Tuesday | 9:00am - 5:00pm |
| Wednesday | 9:00am - 5:00pm |
| Thursday | 9:00am - 5:00pm |
| Friday | 9:00am - 5:00pm |
| Saturday | 9:00am - 5:00pm |
| Sunday | Closed |
| Public Holiday | Closed |
Opening hours at Park Terrace
| | |
| --- | --- |
| Monday | 9:00am - 5:00pm |
| Tuesday | 9:00am - 5:00pm |
| Wednesday | 9:00am - 5:00pm |
| Thursday | 9:00am - 5:00pm |
| Friday | 9:00am - 5:00pm |
| Saturday | 9:00am - 5:00pm |
| Sunday | Closed |
| Public Holiday | Closed |