Dentist Brunswick
Practitioners

Dr Muhammad Anis

Dr Aziz Baluch

Dr Boris Chan

Dr Blyth Sloan Chan
Cheap dental care in Brunswick
Most people dread seeing a dentist in Brunswick, Victoria. In fact, it's a total pain at the best of times. Booking your visit can be a long and complex process. You may have to sit on the phone forever, or wait for someone to call you back. Your actual visit can also be horrible.
There are dozens of reasons for this. Some dentists provide extremely poor service. Others are rude and don't seem interested in your problems. Worst of all, it feels as if most dentists hate their job. It's as if they'd rather be anywhere else in the world.
But none of this compares to the price. Yes, this is by far the worst part of seeing a dentist. The fact is that many dentists charge far too much. This can be a huge problem for people on fixed budgets. But that's why we've put together this directory of cheap dentists in Brunswick.
Our affordable dentists are passionate about their job. Their enthusiasm makes a refreshing change from what you're used to with dentists. These cheap dentists in Brunswick are more than happy to see you. They provide A-Grade service. This is despite their prices being cheaper than the competition. This makes it a pleasure to visit the dentist, instead of something that you put off for as long as possible.
Affordable dental services in Brunswick
What you'll appreciate are their relaxed approach to payments. Our cheap dentists in Brunswick are happy if you pay at a more convenient time. Most of their patients pay with services like Afterpay, Zip, and Humm. This makes it a lot easier to see the dentist, even if you cannot afford it.
If this sounds like a deal to you, then why not book an appointment with one of our affordable dentists in Brunswick? Booking is simple and easy. What's more, you can even do it online. Click on the book now button to setup your appointment. You'll be glad you did.
Payment plans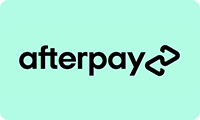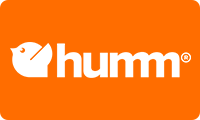 Preferred providers
AHM Health Insurance
Bupa HI Pty Ltd
Doctors Health Fund
Emergency Services Health
HCF
Medibank Private Limited
Mildura Health Fund
nib Health Funds Ltd.
Peoplecare Health Insurance
Teachers Health
TUH Health Fund
Opening hours
| | |
| --- | --- |
| Monday | 9:00am - 6:00pm |
| Tuesday | 9:00am - 6:00pm |
| Wednesday | 9:00am - 6:00pm |
| Thursday | 9:00am - 6:00pm |
| Friday | 9:00am - 6:00pm |
| Saturday | Closed |
| Sunday | 10:00am - 2:00pm |
| Public Holiday | Closed |