Dentist Forest Hill
Practitioners

Dr Dinesh Erlewad

Dr Vilim Kinkela
Affordable dental services in Forest Hill
Can anything be done about the rising cost of dental care in Australia? Anyone who has visited the dentist lately will know that prices are out of control. Most dentists think they can charge a premium just to fix people's teeth. Fortunately, this isn't the case in Forest Hill. It might come as a shock, but it's possible to find a cheap dentist in Forest Hill, Victoria.
To prove that this is possible, we've searched around and found a selection of affordable dentists in Forest Hill. These dentists provide brilliant care for the amount of money they charge. In fact, you might be a little shocked at the size of your bill. That's because these dentists believe in putting their patients first, instead of their bank account.
What you'll also appreciate is how clean and modern their surgeries are. Our cheap dentists in Forest Hill have taken the time to get everything right. This includes making sure they have the best dental equipment available today. They've also made the effort to find quality staff. These aren't the grumpy and unfriendly assistants that you're used to. No, these dental hygienists and nurses will make you feel truly special. Compared to what most people have experienced, the difference is like day and night.
Cheap dentists in Forest Hill
What's also different are their payment plans. With most dentists you cannot leave before paying. You have to write down your health insurance details and are then sent a bill. Our affordable dentists in Forest Hill are different. You can use an easy credit service like Afterpay, Zip, or Humm. This means you can get necessary dental care, without worrying about how you're going to pay for it. This also makes getting your teeth cleaned a lot less stressful, wouldn't you agree?
The booking process is also simple and stress free. These cheap dentists in Forest Hill allow you to book online. All you have to do is press the book button on this website. You'll be pointed in the direction of your closest dentist. Visiting the dentist doesn't have to leave you bankrupt. There are still affordable dentists left in Australia. Press the book now button and you'll get instant access to them.
Payment plans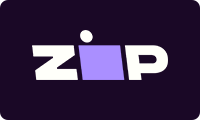 Preferred providers
Australian Unity Health Limited
Bupa HI Pty Ltd
HCF
nib Health Funds Ltd.
Opening hours
| | |
| --- | --- |
| Monday | 8:30am - 5:30pm |
| Tuesday | 8:30am - 5:30pm |
| Wednesday | 10:30am - 7:30pm |
| Thursday | 8:30am - 5:30pm |
| Friday | 8:30am - 5:30pm |
| Saturday | 9:00am - 3:30pm |
| Sunday | Closed |
| Public Holiday | Closed |