Dentist Tarneit
Affordable dental care in Tarneit
Most people rarely think about their teeth. They sit in our mouths day after day. The only time people notice their teeth is when something is wrong. At that point your life becomes a nightmare. There's nothing worse than a tooth ache. This is something you experience day and night. If you've ever sat up with aching teeth, unable to sleep, then you'll know what we're talking about.
What's worse than this is visiting the dentist. That's because dental care is something that's often extremely expensive. Finding a dentist that doesn't rob you blind can be a major challenge. But that's where we come in. Our team has done the hard work, and put together a list of cheap dentists in Tarneit, Victora.
We've gone through these dentists with a fine tooth comb. Out of the list we selected an elite group of affordable dentists in Tarneit. These are the best dentists working in the area today. Their surgeries are ultra-modern. They offer the most professional service at the lowest prices. Plus they have the widest knowledge and skill set. Most importantly, they are willing to treat people who cannot quite pay their bill.
Cheap dentists in Tarnet
What we mean is this. Most people will want to pay with their health insurance. This is usually what you do when seeing a doctor, or dentist. Unfortunately, not everyone is in this position. That's why our cheap dentists in Tarneit are delighted if you use services like Afterpay, Zip, and Humm. With these services, paying what you owe doesn't have to be a chore.
If your teeth need a helping hand, then book an appointment right away. You can do this online right here on this page. Simply click on the book button and we'll put you in contact with an affordable dentist in Tarneit. Dental care isn't just something for people with deep pockets. Anyone can now see a dentist, no matter what you do for a living. Hit the book button to see how many cheap dentists are available in your area.
Payment plans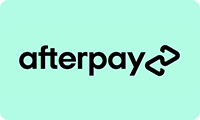 Preferred providers
CBHS Corporate Health Pty Ltd
CBHS Health Fund Limited
HCF
nib Health Funds Ltd.
Opening hours
| | |
| --- | --- |
| Monday | 8:00am - 7:00pm |
| Tuesday | 8:00am - 7:00pm |
| Wednesday | 8:00am - 7:00pm |
| Thursday | 8:00am - 7:00pm |
| Friday | 8:00am - 7:00pm |
| Saturday | 9:00am - 7:00pm |
| Sunday | 9:00am - 6:00pm |
| Public Holiday | Closed |