Dentist Torquay
Practitioners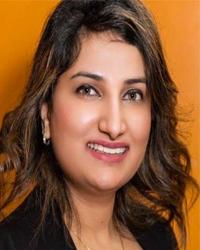 Dr Megha Shukla
Affordable dental care in Torquay
Thinking of visiting the dentist? If the answer is yes, then you're in for a shock. It seems as if there are no more cheap dentists in Torquay, Victoria. Yes, most dentists are raising their prices to levels that very few people can afford.
Notice that we said most. You see, not every dentist believes in ripping off the public. There are still dental professionals who charge a reasonable price for their services. We work together with these dentists to help them market their surgeries.
With our platform, you can connect with these cheap dentists in Torquay. This way you can get desperately needed dental care, and do it without losing your shirt. Our curated list of dentists are some of the best practitioners in the area. These dentists have state of the art surgeries and equipment. They also employ knowledgeable, friendly, and sympathetic staff.
This way you'll know that you're in excellent hands when visiting one of our affordable dentists in Torquay. If you've neglected your teeth, then maybe it's time to change all that Our dentists will give you a million dollar smile in no time at all. They can help with basic stuff like check-up and cleaning. They can also do more serious work like tooth filling, crowns, and wisdom tooth removal. And if you're looking for teeth whitening, then they offer that service as well.
Cheap dentists in Torquay
Another service that they offer are deferred payment plans. People with health insurance can pay immediately. But if you need to use something like Afterpay, Zip, or Humm, then our cheap dentists in Torquay are more than happy to cater to you. With these services you can get vital dental care, without worrying about how you'll pay.
With these terrific benefits, there's no reason not to visit a dentist. Especially since booking is so easy. All you have to do is hit the book now button to set up your visit. It's really that simple. You'll get an immediate appointment. Sometimes as soon as in the next 2-3 days.
Opening hours
| | |
| --- | --- |
| Monday | 6:00am - 9:00pm |
| Tuesday | 6:00am - 9:00pm |
| Wednesday | 6:00am - 9:00pm |
| Thursday | 6:00am - 9:00pm |
| Friday | 6:00am - 9:00pm |
| Saturday | 6:00am - 9:00pm |
| Sunday | 6:00am - 9:00pm |
| Public Holiday | 6:00am - 9:00pm |